Kroonlijst Nomastyl A+ (110 x 110 mm), length 2 m
|
Op werkdagen vóór 13:00 uur besteld, direct verzonden!

Betaling achteraf mogelijk

Gratis verzending vanaf € 150 (NL)
Information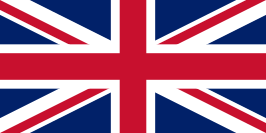 Choose the timeless A NOMASTYL® coving to enhance a traditional interior. A combination of curve and line creates texture and shadow which adds dimension to a room. The A NOMASTYL® is ideal for humid rooms due to the moisture-resistant material.
PRODUCT INFORMATION
Length (L)

 2 m

Height (H)

 110 mm

Width (W)

 110 mm
Packaging unit

 60 m/box

SAP

 3003158

EAN

 5412938509428
Product style

 Classic

Product type

 Cornices

Polystyrene

Primed, ready for painting
USEFUL LINKS
Advantages of A NOMASTYL® cornice:
Humidity resistant
Fully recyclable
Lightweight material
Simple installation
Behind the A cornice is a space which can conceal wires, cracks and imperfect transitions to increase the finished quality of a room. To install the A coving simply glue the lightweight mouldings in their final position. The A NOMASTYL® is also fully recyclable.

Choisissez la moulure de plafond intemporelle A NOMASTYL® pour mettre en valeur un intérieur traditionnel. Une combinaison de courbes et de lignes apporte du relief et un effet d'ombre qui ajoutent de la dimension à une pièce. La A NOMASTYL® est idéale pour les pièces humides car elle est faite avec un matériau résistant à l'humidité.
INFORMATIONS PRODUIT
Longueur (L)

 2 m

Hauteur (H)

 110 mm

Largeur (W)

 110 mm
Unité d'emballage

 60 m/ctn.

SAP

 3000392

Code EAN

 5412938509435
Style de produit

 Classique

Type de produit

 Moulures de plafond
Avantages de la moulure de plafond A NOMASTYL®:
Résistant à l'humidité
Totalement recyclable
Matériau léger
Installation simple
Un espace est prévu à l'arrière de la moulure de plafond A pouvant dissimuler des câbles, des fissures et des transitions disgracieuses afin d'augmenter la qualité de finition d'une pièce. Pour poser la moulure A, il suffit simplement de coller les moulures légères dans la position désirée. La A NOMASTYL® est entièrement recyclable. 

Polystyrène

Avec couche de primaire, prêt à peindre
LIENS UTILES
Documentation
Specifications
General properties
| | |
| --- | --- |
| Manufacturer: | Noël Marquet (NMC) |
| Collection: | Nomastyl Plus |
| Length (cm): | 200 |
| Height (mm): | 110 |
| Width (mm): | 110 |
| Material: | Extruded Polystyrene (XPS) |
| Waterproof: | Yes |
| Color: | White |
| Glue: | Adefix |
| Glue consumption: | 3 - 4 meter per glue duct |