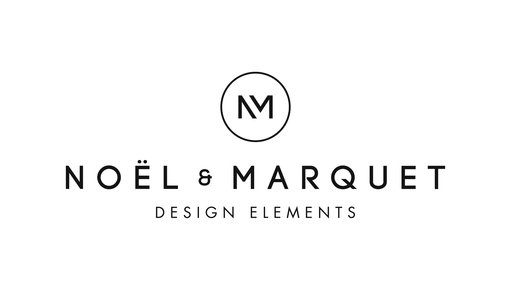 Two manufacturing processes – two results:
quality and style
1 Foams For more elaborate, 3-dimensional forms with love for detail, we use aluminium moulds in which high-density polyurethane foam (ARSTYL®) is injected, resulting in precisely manufactured design elements particularly rich in detail or austerely modern. We use this process also to produce our special FLEX mouldings as well as design elements (DOMOSTYL®) which are suitable for outdoor use.
2 Extrusion In the extrusion process, polystyrene is moulded in medium and high density to light (NOMASTYL®) or shock-resistant (WALLSTYL®) design elements. All design elements manufactured by means of extrusion are moreover waterproof and can therefore be used in damp areas without hesitation. Gluing surfaces and a primer facilitate the subsequent processing. Whatever design elements you opt for, engineers, designers and staff are constantly working in development and production to meet the quality requirements of NOËL & MARQUET. Over 70 years of experience and a distinctly innovative spirit make the appeal, authenticity and quality of NOËL & MARQUET products simply unique.
| | | | |
| --- | --- | --- | --- |
|   | DETAIL | 3D | SHOCK RESISTANCE | MATERIAL |
| ARSTYL | ++++ | +++ | Polyurethane (PU) |
| WALLSTYL | ++ | ++++ | Polystyrene High Density (HDPS) |
| NOMASTYL | ++ | + | Polystyrene (PS) |
| DOMOSTYL | ++++ | +++ | Polyurethane (PU) |