Op werkdagen vóór 13:00 uur besteld, direct verzonden!

Betaling achteraf mogelijk

Gratis verzending vanaf € 150 (NL)
Information
All-in one lijm te gebruiken voor alle sierlijsten, rozetten, plinten en zuilen uit de
HOMESTAR / NOMASTYL / ARSTYL / WALLSTYL / FLOORSTYL / CLASSICSTYL /GRAND DECOR / TESORI serie.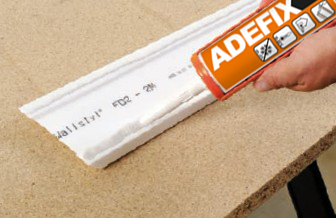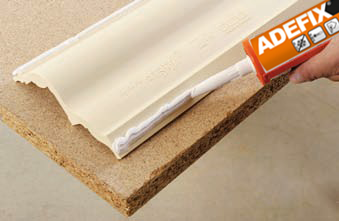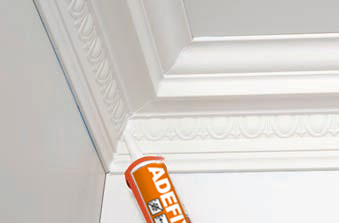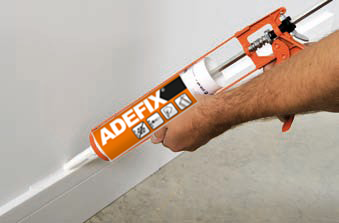 Geschikt voor het lijmen, plamuren en voegen van polystyreen, polyurethaan en HDPS producten.
Zie voor een uitgebreide montage handleidingen:
Zie voor de berekening van het lijmverbruik:
Product:
ADEFIX ® is een wit acryl voeglijm.

Kenmerken:
- Oplosmiddelvrij
- Blijft lichtjes elastisch na het drogen
- Past voor installatie op poreuze ondergrond
- Schuurbaar
- Overschilderbaar
- Voor binnen gebruik
- Niet vorstbestendig
Er wordt aanbevolen om voor de montage eerst een hechtingstest uit te voeren voor elke ondergrond.
Nieuw stucwerk of sterk zuigende ondergronden (poederende toplaag), moeten eerst worden voorbehandeld anders wordt het vocht uit de lijm te snel opgenomen waardoor de hechting minder wordt. U kunt voorstrijk gebruiken die als voorbehandeling dient voor het schilderen, behangen of tegelen zoals bijv. Albastine Voorstrijk Zuigende Ondergronden.